tattooing in philadelphia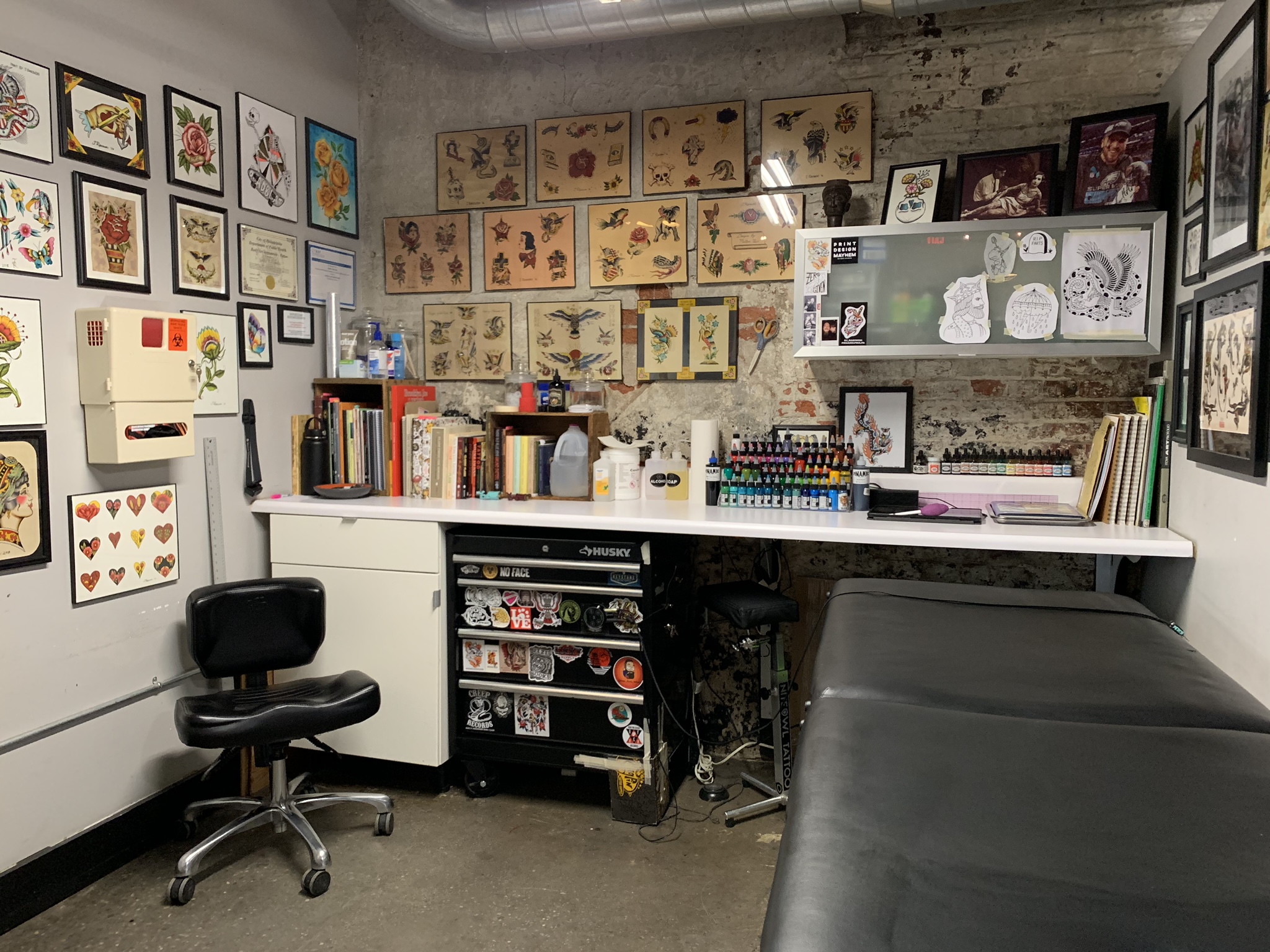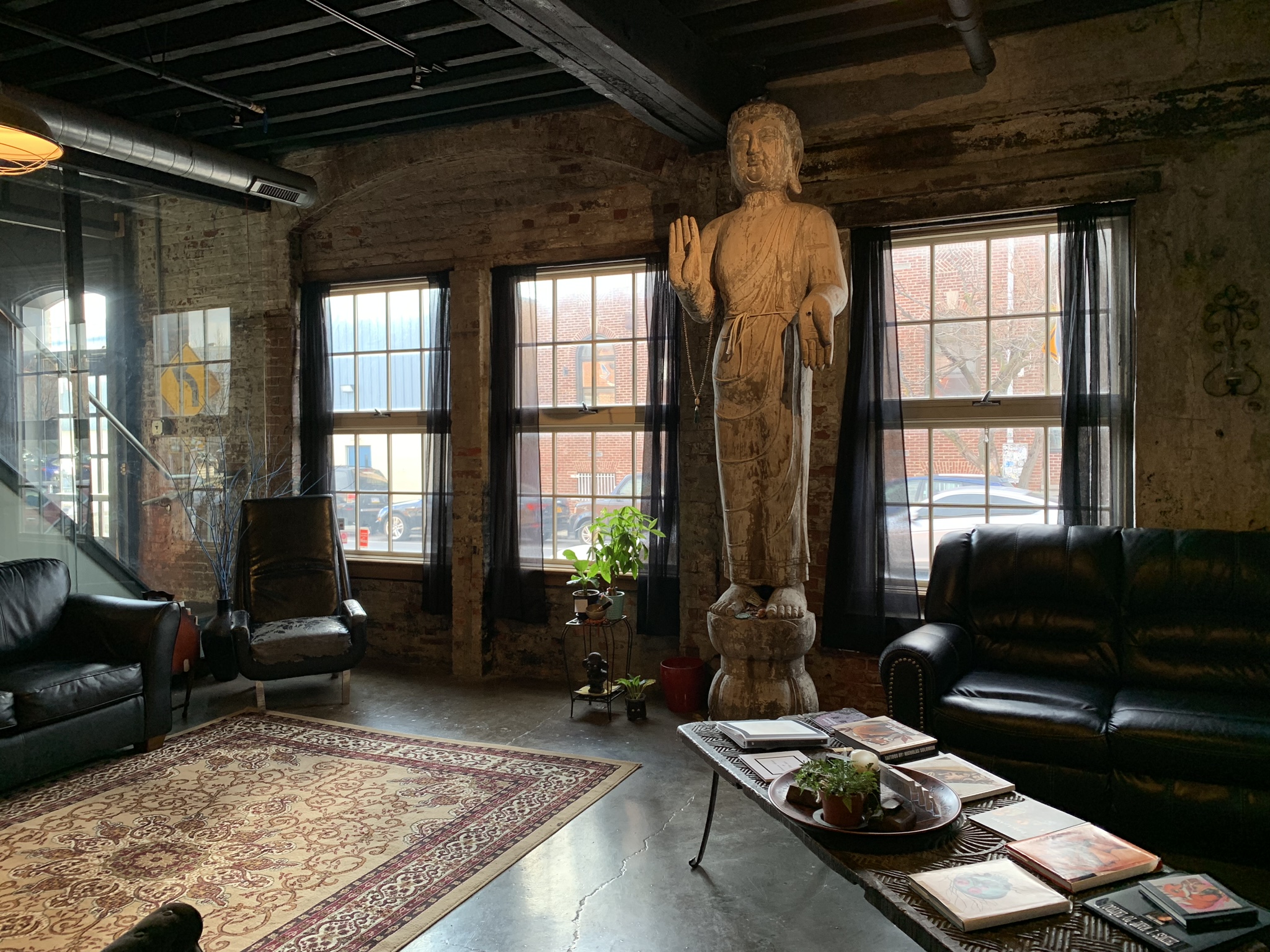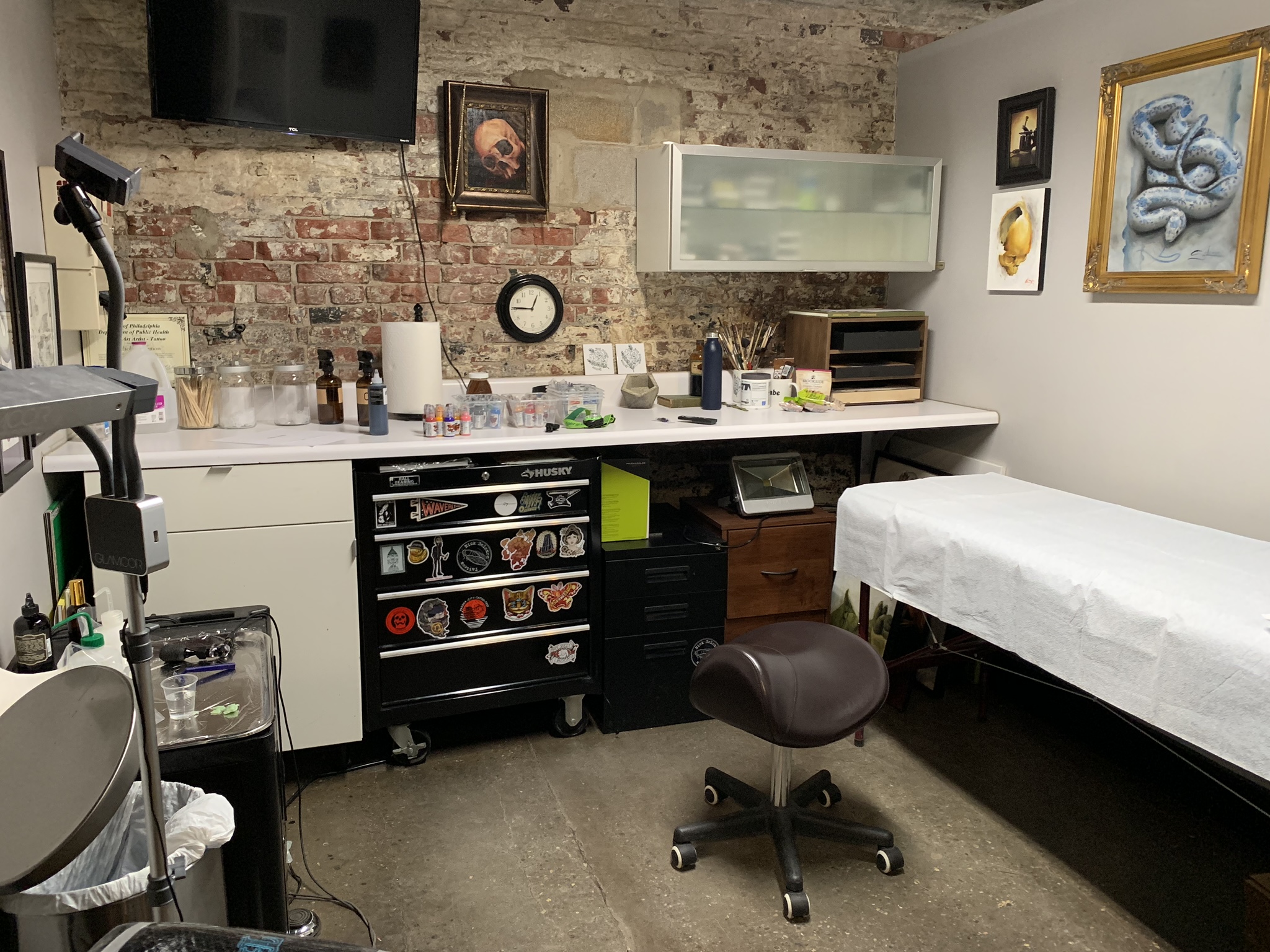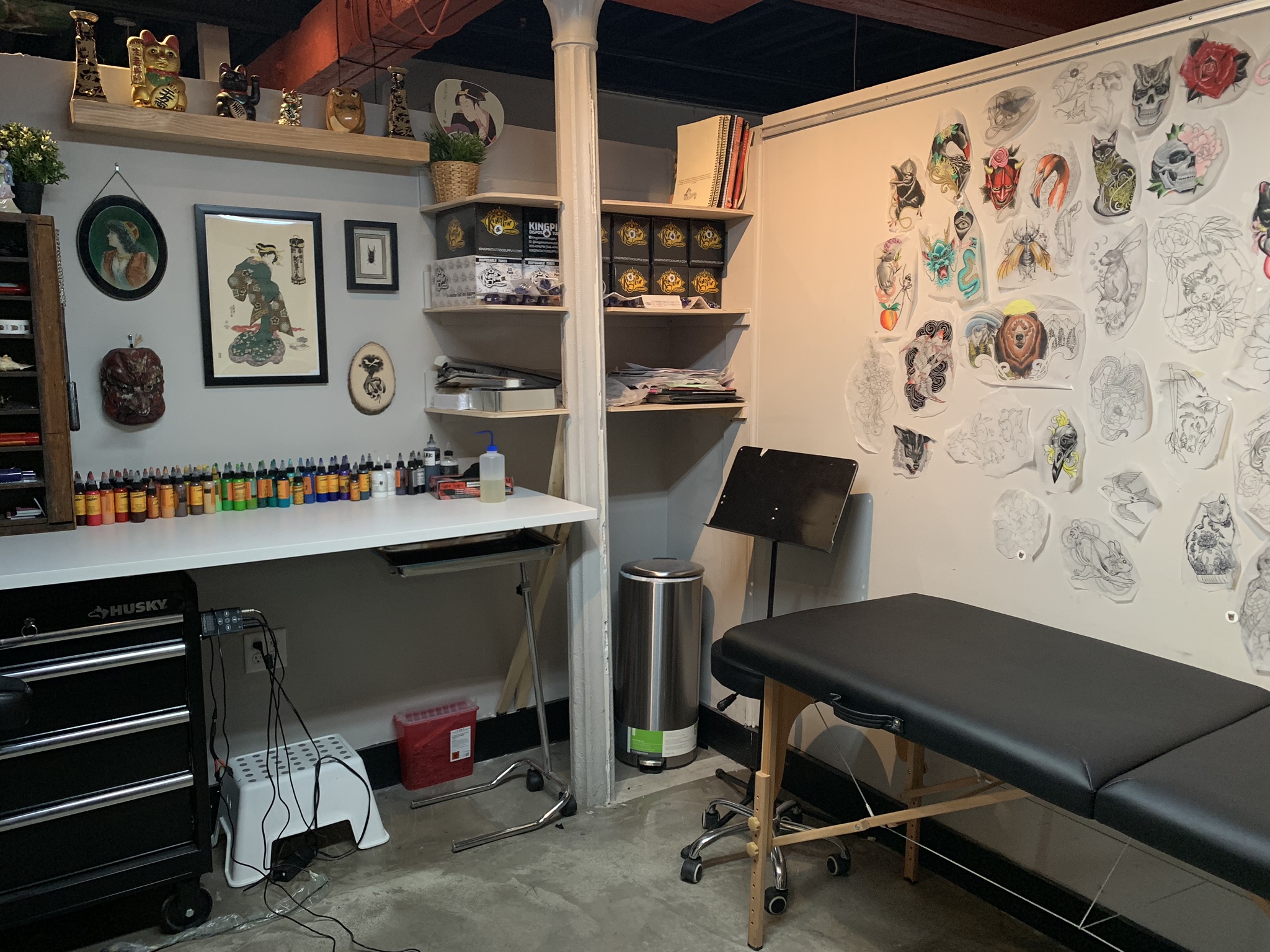 established in 2010 after 13 years of tattooing at the time,
Art Machine Productions was started by owner and artist Tim Pangburn in a small private studio in the Fishtown neighborhood of Philadelphia. In 2011, the studio was moved to it's permanent location only a mile away, a 2700+ sq.ft. converted warehouse built in 1865 located on the now hustling and bustling Frankford Avenue Arts Corridor. When Art Machine first opened, we were one of two tenants in this huge old warehouse. For the first several months, we didn't even have a respectable front door! Clients would phone the shop to make sure they were at the right location and weren't going to walk in to a shady looking building by mistake. Upon entry to the studio, clients are met with our large glass entry way and our 10' wooden Buddha statue. Fun fact! Our Buddha used to live outside of a temple in India back in the early 1900s! Luckily, when our neighbors moved in, a decent door was fitted to the building and we began to look more legit from the outside of the building.
In the years since we moved in to 1345 Frankford Avenue, we've seen the neighborhood explode with creativity and life. Businesses, gastropubs, boutiques, specialty stores, you name it, they sprung up around us like crazy! The neighborhood begin to flourish and we are lucky to have been able to witness it's constant evolution.
While we are technically a custom tattoo studio, Art Machine is also BIG on charity. Over the years we've hosted events benefiting The American Foundation for Suicide Prevention, The Trevor Project, the Lupus Loop, Toys for Tots, Pennsylvania SPCA, Philabundance, and Live Through This. We've assembled care packages for some of the homeless population in Philadelphia and we've even held a few random fund raisers for friends of ours who hit tough times. We are always looking for new charitable organizations to support or reasons to give back to our community.
We invite you to stop in any time to view the artwork in our gallery, check our our artist portfolios, or even get a quick consultation or tattoo done by one of our available artists.